Best SEO Keywords for Car Dealerships
When it comes to finding the best SEO keywords for car dealerships, there are some that work extremely well for an automotive dealer. Your dealership serves a local community and your marketing team can take advantage of broad global keywords and also local keywords in your market. There's no question that traffic from search engine marketing is important for any business, including your organization.
There are some keywords worth your investment, but there are also some not worth the effort. This article will go over the advantages of ranking in the search engines, as well as specific keywords that are best for your auto business.
Benefits of Search Engine Marketing
The advantages of using search engines in your marketing strategy are essential. We all know consumers start their purchasing journey online; specifically on search engines like Google. The idea here is that your marketing can position your site to attract more potential customers who are in the market for buying a new/used car. That's where you want to be!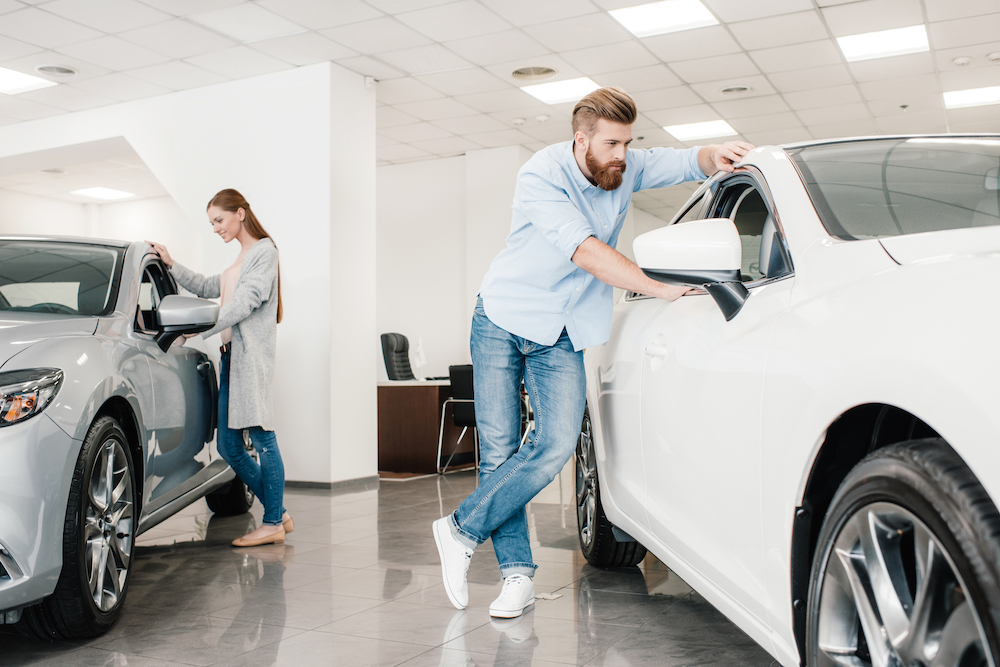 SEO marketing works well if you want to bring more eyeballs to your vehicle pages. Most potential customers use their mobile devices to find a dealership they can check out online, before ever stepping foot into your lot. Although SEO takes time, it can be your best long term strategy for sales growth.
Depending on your market, there are keywords that people specifically search for when thinking about buying, other keywords will be focused for those who are ready to buy, and other set of keywords can help drive sales to your service deparment.
SEO is important because it increases the likelihood that people will find your dealership online.
Best Keywords for Car Dealer
Every SEO campaign starts by picking the right keywords and being very strategic with your choices. Picking the wrong keywords can waste thousands of dollars, not to mention months of work. By being very cautious and knowing exactly what the goals of your SEO are, it'll help you pick the correct ones from the beginning.
Let's do a quick example.
For the last several years, "near me" keywords have shown an exponential growth. This also applies for dealership keywords.
Remember that people are searching for local businesses, such as car dealers, to find what they're looking for. When people need a car, they usually search for "car dealers near me" or "car dealership near me." People don't like wasting time, especially when that includes driving.
The graph below shows the growth over the last 5 years, for keywords like "car dealers near me". Although there's a lot more SEO tactics to rank for "near me", the search demand is there.
Global Keywords for Car Dealerships:
The following keywords show some of the best keywords for a dealership showing the monthly search volume at a global scale.
| | |
| --- | --- |
| Keywords | Avg. Search Volume |
| car dealership | 92k per month |
| used car dealerships near me | 65k per month |
| car dealerships near me | 160k per month |
| new car dealerships near me | 4.6k per month |
| local car dealerships | 2.9k per month |
Local City Keywords for Dealerships
Your dealership doesn't need to rank "globally", given that your primary focus is local in your market. So why not go after city keywords?
| | | |
| --- | --- | --- |
| Keywords | Avg. Search Volume | Difficulty |
| car dealerships in Houston | 700 per month | Difficult |
| used car dealerships in CT | 450 per month | Medium |
| car dealerships in OKC | 450 per month | Difficult |
| car dealerships in Phoenix | 400 per month | Difficult |
| car dealerships in Corpus Christ | 350 per month | Medium |
Branded Keywords for Dealers
Additionally, think of the branding opportunities available for you. While some automotive dealerships are traditionally practical without a thoughtful name, this isn't the case for all of them. A targeted keyword such as "brand + car dealership near me" will help boost your branding awareness in the search engines, which is especially helpful if a handful of people know about it.
Consider the type of vehicles you sell at your dealership. For instance, you may target the keywords "new cars dealers" or "used cars dealers," depending on if you sell new or used cars. This helps Google and your community understand what you sell and what market or markets you cater to. A great general keyword is just "dealer cars search."
Also, consider the customers and community that you serve. While many people at least have either a good or decent credit score, not everyone is the same way. In a similar way that you should individually target your focus audience, you should do the same for the keywords for car dealers. For example, you can focus on the keyword "car dealers bad credit" for people who have bad credit.
Keep in mind that there are many keywords for car dealers that you can use for the local business that will work well for you. While many of these don't have as much search volume as the ones listed above, they are much easier for you to target. In that way, you can get a bunch of them for a good amount of traffic as long as you research them through various tools.