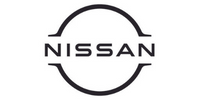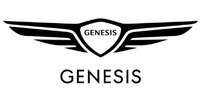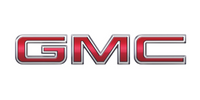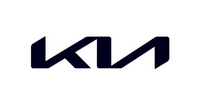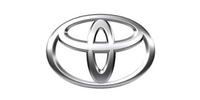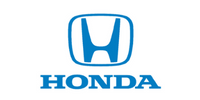 Best-in-Class Local Listings Software

Local Business Listing Management
Making sure your business is easy to find online is a key to success in this Local Business Listing Management digital era. Customers search for the services and products you offer on Google, Yelp, Facebook, or local apps, maps, and directories. The question is are you visible everywhere?

All in One Local Listings Software
Be where your customers search when they're ready to buy! We'll create, maintain and optimize your local business listings—tweaking your profiles to ensure you move up in local searches on major search engines like Google or Bing, using one local listings software.

Ensure the accuracy and security of your listings
Once we set up and optimize your listings on more than 40 of the most important business directories, we will continue to monitor them constantly, keeping them up to date and ensuring no one else creates duplicates or tampers with your information.

Get on the maps—and the apps
Let's get your business some attention on apps and maps such as Facebook, Yelp, Waze, Apple Maps and more! We'll create and maintain your local business listings services on all the top apps and directories.

Manage reviews and ratings
Our team can help you respond to online reviews, thanking customers for their praise and helping spin poor reviews into a positive with thoughtful responses that show off your customer service.

Proven results
We'll monitor our results and share dashboards and reports that show you that you're getting good value for your dollar! Read what our other customers have to say!
Boost your local SEO with Woobound Listings Software
Local business listing management allows your business to have data accuracy which is an important ranking factor. Managing 50+ directories shouldn't be a shore; it should be easy. With Woobound Listings, you have full control over all the most trusted directories so your business can be found anywhere. 
Easily manage multiple Google Business Profiles
Running a multi-location brand? Managing Google Business Profiles individually takes time away from tasks that matter to you. Instead, Woobound Listings lets you manage all your Google profiles at the same time. Update information, post, and respond to reviews.
Listing Management Software Powered by the Best Listings APIs
What is local listing management software?
A local listings management software enables you to make updates and changes your information once, from a single place. If you need to update your business hours, instead of logging in to each directory and making the change, a local listing software can let you make the change once and publish it everywhere.
Learn more about local listings
What are local listings?
Local listings or also known as local citations, are online profiles that contain your business name, address, phone number, or website. These profiles or listings, can be created in online directories, websites, blogs, etc. Each of these profiles are known as "local listings".
How do I list my business locally?
To list your business on "local listings", search for well-known and reputable directories that service your area. There are some global directories that serve every country, but there's always a greater benefit from localized publishers.
How do I do local listings in SEO?
Creating listings is easy and simple, but very labor intensive. To create local listings for your business is as easy as creating an account with each directory and adding your business information. This should take you no more than 5 minutes per site. However, when you want to create 100 or more citations is when this can be a tedious task. Not to mention, if you need to update your information tomorrow you will have to log in to each and make the changes one by one.
Which is the best local listing platform for business?
There are thousands of local listings that anyone can create. However, not all of them have the same authority or benefit to your business. Some of these publishers practice spammy SEO tactics you should avoid. There are also local listings that vary depending on your industry. For example, here are some of the best local citations for car dealerships.
How do you manage a listing?
Managing a listing manually is constantly checking up on them and logging in to every directory regularly. Is not difficult for your competitors to edit your information and hijack your listings. Using listings software can help you manage and secure your information from being edited without your permission.
Why local business listing is important?
Local business listings management is crucial to local SEO because they help Google validate your business information and authority in your market. Google trusts many of these citations, some more than others, and uses this information to evaluate how legitimate and trustworthy your brand is in your local area. Local business listings are a key component of a successful local SEO strategy.
Local Listings Audit Scan